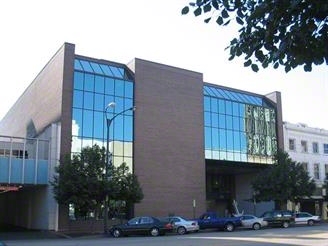 712 S. Kansas Ave. Suite 414 D-F, Topeka, Ks. 66603
Phone: 785-235-8990
Phone: 1 800 799 1499 (Toll free in Kansas)
E Mail: KABVI@cox-internet.com
Welcome to the K A B V I web site. Our home on the world wide web.
K A B V I strives to increase the independence, opportunity, and quality of life for all blind and visually impaired Kansans, and to assist us in taking our rightful place as equals among our sighted peers.
Please feel free to explore our web site by following any of the links below. The links below will give you a better understanding of who we are and how we can work together in order to ensure a more meaningful and pleasurable life.
American Foundation for the Blind (AFB) Practical How to Information
Facebook
Last Updated 12/01/2023
---
{ About } { Contact } { News } { Events Calendar } { Resources } { Your Rights } { ACB }